Avrom Farm of Green Lake, Wisconsin, has announced its plans to host its first-ever Avrom Farm Party, a family-friendly music and food festival to be held on July 7, 2018.
The farm, which was once home to renowned painter, sculptor, and Ripon College professor Lester Schwartz, says the event will be an opportunity for community members and families to enjoy great music while learning about—and tasting—regenerative agriculture.
The event will feature roots- and country-leaning performances by The Cajun Vagabonds, Jenny and the Hog Drovers, and Hue, in addition to a dinner prepared with Avrom Farm's pasture-raised meats and vegetables. The price of admission includes access to camp sites available on a first-come, first-serve basis. New Glarus beer, a Wisconsin favorite, will be sold separately.
"My hope is to show people where food comes from and how resilient, healthy food can be grown by managing the farm as an ecosystem," says Hayden Holbert, Schwartz' grandson and the current owner-operator of Avrom Farm. "The other part to that is to create a really fun, low-key festival atmosphere with great music that celebrates farming and good food."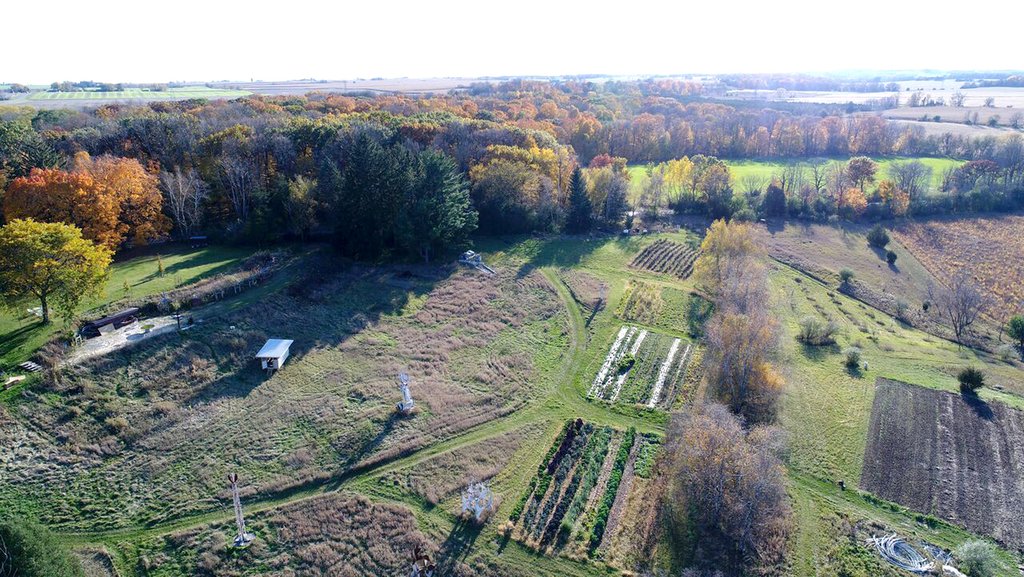 While many of Schwartz' audacious, towering sculptures have since been sold, donated, or moved off of the cultivated land, the farm is still unique among its peers as it sits atop a hill overlooking Green Lake.
Holbert was only twelve years old when he began growing vegetables on the land with the help of his parents, John Holbert and Leslie Schwartz, in 2008. Since then, he's grown Avrom Farm into a full-time operation, supplying farmers' markets and restaurants in Milwaukee and Chicago with exceptionally flavorful and nutritionally dense food.
The strength of the farm, Holbert says, is in their mimicking of natural systems: "We manage the farm as an ecosystem that integrates livestock, grain, pasture, vegetables, and forest plants. We don't use growth stimulants, GMOs, antibiotics, pesticides, or any preservatives or chemicals. The farm is more resilient and productive that way. And it tastes great."
Avrom Farm Party, July 7, 2018, W0908 Scott Hill Road, Ripon, WI 54971 Tickets: $40 (children 12 and under free) at AvromFarmParty.com